Training Services
0
Students certified since 2009
0
organizations instructed
0

+
core training courses
Special and augmented courses available upon client request
Training Benefits
Convenience
Most training courses offered in same building as other pre-employment tests (drug and alcohol testing, physicals, audiograms, etc)
Certified
Instructors certified in NSTC (North Slope Training Cooperative) training, mandatory for all workers on Alaska's North Slope
Flexible
Schedule training for an entire department or as needs arise
Mobile
Instructors can come to you, corporate in-office training or on-site in the field
Ensure compliance, promote a safe workplace, and optimize hiring and certification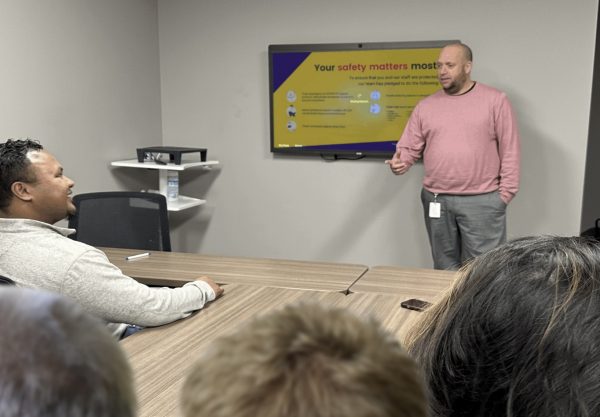 For assistance registering for training, please contact (907) 222 7612
Beacon provides comprehensive training solutions to both large and growing companies at our training centers in Alaska and onsite at your facilities. For 20+ years we have trained and certified over 88,000 students from 220 organizations, and counting! Working with Beacon means your workplace will be safer and your workforce will be more productive. All of our courses are designed to exceed regulatory and government requirements including OSHA, ASHI-AHA, DOT, FAA, and NSTC. Your team will receive expert training by instructors with extensive knowledge and field experience.
With the ever-changing requirements in regulated industries comes significant pressure to ensure the safety performance of new and existing employees. Beacon keeps its courses current with new and complex compliance requirements from health and safety regulators and industry best practices. Our training courses enable speedy hiring and on-boarding of new workers. We also make sure your employees meet all licensing and badging obligations.
Beacon will collaborate with your safety and human resources teams to provide tailored training solutions. This includes creating versions of our courses augmented with organization-specific policies, procedures, and record keeping. Whether held on-site, at your offices, or at a remote location, Beacon's training programs will result in increased ROI as well as enhanced compliance, workplace safety, and productivity.
Some Courses are offered online, and in-person courses are held at one of our  training centers: Anchorage, at 701 East Tudor Road, Suite 110 and Kenai on 450 Daubenspeck Circle. Trainings can also be held on-site at your offices.

Ultimate Flexibility
Jodie Mavis is the HSE Administrative Assistant/Designated Employer Representative (DER) at Udelhoven Oilfield System Services, Inc. At Udelhoven, Mavis manages the company's drug and alcohol program, employee occupational health, injury case management, training competency, and contractor compliance.
Read More